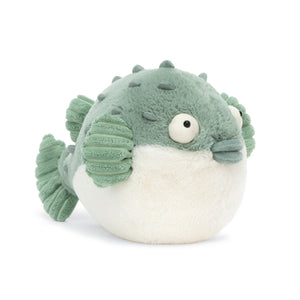 Jellycat Pacey Puffer Fish
 Eep – looks like Pacey Pufferfish has had a big surprise! This dizzy dumpling is perfectly pudgy, with a marshmallow tummy and seagrass fur. With stitchy fins, nuzzly knobbles, squidgy lips and boggly eyes, this funny fish is a bubble of cuddles! Chill out Pacey – go with the flow! 
No coupons are accepted for Jellycat products.
---
We Also Recommend
---