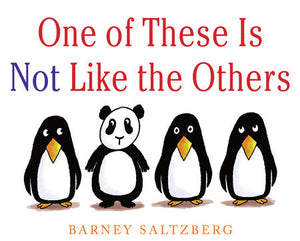 One of These Is Not Like the Others
One of these is not like that other--and that's great! This gently subversive board book points out-- and celebrates!-- the differences between subjects.

Barney Saltzberg's hilarious and delightfully direct text and simple illustrations introduce children to the concept and splendor of inclusiveness, through recognizing who or what's different on each spread and celebrating the unity as it is. 
---
We Also Recommend
---