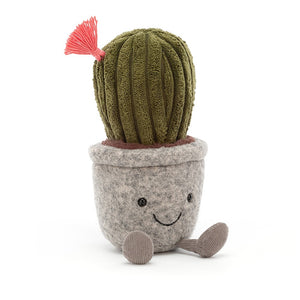 Silly Succulent - Cactus
 Silly Succulent Cactus is a dizzy desk plant with chunky green cordy fur and a snazzy coral tassel flower. With a mottled pot in soft grey felt, cocoa soil, little cordy legs and a great big smile, this cuddly cactus is the perfect workmate! 
H 7" X W 2"
No coupons are accepted for Jellycat products.
---
We Also Recommend
---