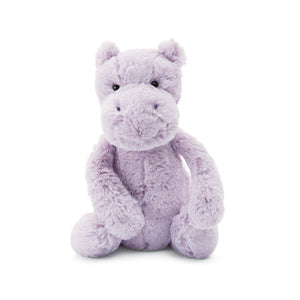 Jellycat Bashful Hippo
 Found south of the Sahara on safari, discover marvelously mauve Bashful Hippo. This cheerful chum has a teeny tail and a squishy snoot, perfect for many hours of snuggles and hugs. A silky soft toy with lots of love to give, this happy hippo can't wait for new adventures. Know any good mud baths? 
No coupons are accepted for Jellycat products.
---
We Also Recommend
---